Who Is Ali Matthews and why should you work with her?
Ali Matthews is a Gold Award Winning Business Building Specialist. Ali M Coaching is an Internet Marketing, Branding and Business Coaching Consultancy. Ali specializes in working with business owners who want to expand their business. Ali helps them to market their business, to get them more clients, customers, sales and revenue.
I can work with you online via the internet or you can book me to come to your premises for 1:1 Coaching where I will stay overnight, then spend the rest of the day delving deep into your business model and work out an Action Plan and Strategy for taking your business forward. I will then return after an agreed time to see what impact this has had on your business and to make sure that you are accountable for following up on your Action Plan.
Why should you work with Ali M Coaching?
My name is Ali Matthews and my business is Ali M Coaching. I am a Gold Award Winning Marketing and Branding Specialist who combines my experience as a Business Coach, Internet and Social Media marketer to help you to sell your products and services online.  My past experience includes being part of the senior management team of the Eden Project, Club la Costa, Cord Investments Ltd, running two large hotels in Cardiff and at the Wales Airport Hotel and several other Hospitality and Event companies in Wales and Cornwall. I have also worked within a diverse range of businesses from being the Owner, to being Office Manager and EA/PA to the MD and Directors in businesses ranging from Retail, to several Estate and Letting Agents, Accountants, Architects, Jewellers, to Property Developers, to name just a few.
I start by working with you to build your company brand which reflects your values and personality. We then work together on promoting it on Social Media platforms and by building you a website or Ecommerce store, where you can promote your products and services online and stand out above your competitors. As a result of having an internet presence, your business will be able to achieve more clients, customers, sales and revenue. I help you to sell your products and services online 24/7. After all, whose business does not want more clients, customers, sales and revenue?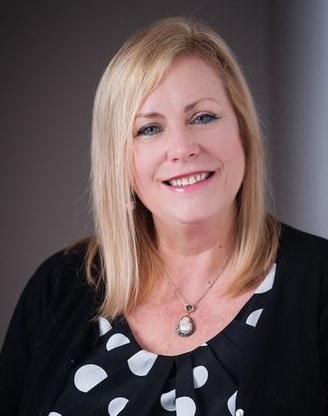 Ali has many years experience of working online and running businesses at every level, so completely understands the challenges that business owners face. Ali has worked in and managed businesses from one-man bands to being a key point of the management team in international organisations.
Her warm, friendly and structured approach works with her clients ensuring that she understands their goals and vision and delivers results that ensure that their brand and USP are reflected in their branding and company image.
Ali will take the time to fully understand what your challenges are and to put together an Action Plan that you can both work through to take your business to the next level.
Examples of Websites that we have designed and built –
Examples of Ecommerce Stores that we have designed and built –