Internet Marketing & Bran

ding for Business
Ali M Coaching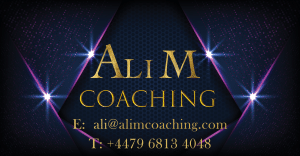 Do you have a website, Ecommerce Store and Social Media Accounts
where you can sell your products and services online?
If not – I can build you one!
Building Your Business An Internet Presence via Social Media and Websites
If you are keen to take your business online or to increase your internet presence and build your brand, let Ali take you by the hand and lead you into the world of Internet Marketing and Branding.
My name is Ali Matthews and my business is Ali M Coaching. I am an Internet Marketing and Branding Specialist who combines my experience as a Business Coach and Social Media marketer to help you to sell your products and services online. I do this by building your brand on Social Media platforms, building you a website or Ecommerce store, where you can promote your products and services online and stand out above your competitors. As of a result of having an internet presence, your business will be able to achieve more clients, customers, sales and revenue. I help you to sell your products and services online 24/7 when you have been unable to operate due to the Coronavirus Lockdown. After all, whose business does not want more clients, customers, sales and revenue?
Making Your Business Stand Out Above Your Competitors on the Internet
I have well over 35 years experience of owning, running and working in a diverse range of businesses. Let me help you build your business and help you to achieve success. Having an online presence, does not have to replace your high street presence, but it does mean that you can sell your products or services 24/7 while you sleep.
Has COVID-19 meant that your high street shop has had to close and therefore you have had no sales, revenue or customers?
Do you have products or services that you could be selling on the internet, but currently don't have a website or internet presence?
Are you being proactive, or just waiting for this Pandemic to pass to carry on with your business?
Do you need to do Internet Marketing or Branding for your Business?
How do your customers or clients know how to buy your products, when you are open and if you are offering a delivery or click and collect service?
Are you able to sell your products and services online and if not, why not?
Are you a business owner who is working extremely hard, but has no experience in knowing how to Market & Brand your business to attract the Clients and Customers that you need?
How big is your following and interaction on Social Media?
Do you need someone to build you an Ecommerce Store, or to turn your website into one, so that you can sell your products and services online?
Have you been struggling with your Social Media profile and branding?
Are you looking for someone to design you a logo that makes you stand out from the crowd?
Do you need brochures, leaflets, business cards and sales materials that explain your services and that will capture the attention of your ideal customers and clients?
Who Do I Work With?
I work with a diverse range of businesses
Sole Traders
Limited Companies
Corporate Clients
Counselling and Coaching Companies
Local businesses who have never before sold their products online
Shops
Restaurants
Hotels and B & B's
Tourist Attractions
Solicitors, Accountants, Bookkeepers
Carpenters, Plumbers, Electricians, Engineering Companies, Builders
Jewellers, Crafters, Coffee Shops and any other small business
Health and Wellbeing practitioners
What are my services?
I can help you with:
Building you a website to advertise your business
Building you an Ecommerce Store to sell your products or services 24/7 while you sleep
Setting up your Social Media Brand and Identity on various platforms
Combining my business Coaching skills and experience with my internet marketing, branding and Social Media skills
Internet Marketing your business on the world wide web
Designing your company Branding and identity to make you stand out above your competitors
We will design you a bespoke Logos to represent your company which you can use on all of your marketing materials and products
We will design your company Stationery so that you are perceived as a professional company
We will use your company Branding to design Business Cards that instantly give people your contact details and tell them what you do
We will design and produce Brochures and Flyers that will attract your potential clients and customers and tell them what services you have to offer
You can buy our Ebooks which will teach you about running your business and looking after your health and wellness
We have a range of Journals and Planners that will help you to keep organized
If you would like to start 2021 off knowing where you want to go and what you want to achieve, then Goal setting is really important. So start 2021 in a positive, structured and organised manner, enter your details to receive a FREE copy of my Ebook – Reaching Your Goals.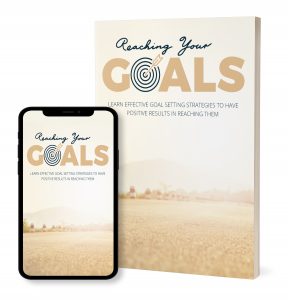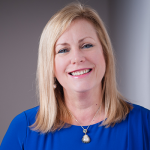 Ali has many years' experience of working online and of running businesses at every level, so completely understands the challenges that business owners face. Ali has worked in and managed businesses from one man bands, to being a key point of the management team in international organisations.
Her warm, friendly and structured approach works with her clients ensuring that she understands their goals and vision and delivers results that ensure that their brand and USP are reflected in their branding and company image.
Ali will take the time to fully understand what your challenges are and to put together an Action Plan that you can both work through to take your business to the next level.
Examples of Ecommerce Stores that I have built –
Ebooks – Shop My Ebooks Below –
This is a brand new website, so I will be adding a Membership training site and have many more Ebooks that will teach you about having a successful business and a happy and healthy personal life.
Shop by Category
New In
Fan Favorites
On Sale
Best Sellers